Murad- Quality Quality, expeditious completion of CPEC project to be ensured, NA told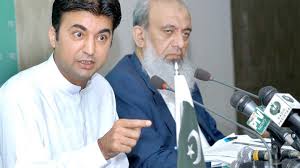 ISLAMABAD, Oct 02 :State Minister for Communication Murad Syed on Tuesday informed National Assembly that the quality and expeditious completion of the projects started under China Pakistan Economic Corridor (CPEC) will be ensured.
The minister said this while responding to a calling attention notice moved by Murtaza Javed Abbasi regarding slow pace of work on Hazara Motorway and expressways from Khwazakhela to Besham and Chakdara to Kalam.
He said "All the projects of the previous government will be completed, and new development projects will also be announced. The PTI government will ensure quality and completion of all the projects."
The minister said that first two phase of the Hazara Motorway
had been completed while work on the remaining portion would be completed on time. "Two sections of 59, six line of motorway had been opened for the traffic,"he added.
Informing the progress of the last section, he said, "I
personally sought the progress work on daily basis," he added.
About the Chakdara to Kalam road, he said, KPK government had
approved the project and work on it would be started soon. The minister alleged that contract to carry out work on the Chakadar to Kalam section had been given to brother of MNA Ibad Ullah Khan in the past but work on it stopped due to many reasons.