Alzheimer's patients prone to violent behaviour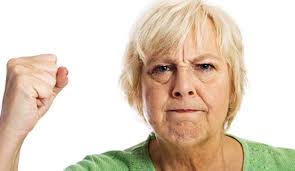 Islamabad, October 3 (Newswire): Many elderly people in nursing facilities have Alzheimer's disease. This disease causes the short term potion of the brain to shut down.
Elderly people who have the disease may forget their children's names, but will remember events and people from their childhood.
This disease can be very painful to those who have the disease and painful for loved ones who have to witness their parents or other relatives live with Alzheimer's.
The best way to cope with this disease is to accept it and work around it. There will be days when the disease will not be as bad. Unfortunately, those who suffer from Alzheimer's disease are prone to violent behaviour, verbal abuse, and other uncharacteristic behaviour. Waiting until the person calms down is the best way to handle the situation.
Otherwise, they could become more violent and uncontrollable. There are medications available that can curb violent behaviour.
Visiting a person with Alzheimer's disease in a nursing facility can be frightening at first. But after a few visits, it will become easier.
Having patience and a willingness to forgive are great qualities to bring to the nursing facility. Even though the person has changed, they are still the same person filled with emotions and feelings.
They may not always remember things they should, but this does not mean that they do not care.
Sometimes one memory can trigger another which will cause them to remember recent events. There is no cure for Alzheimer's disease, but much research is being conducted to help fight the effects of it.