Abbasi emerges victorious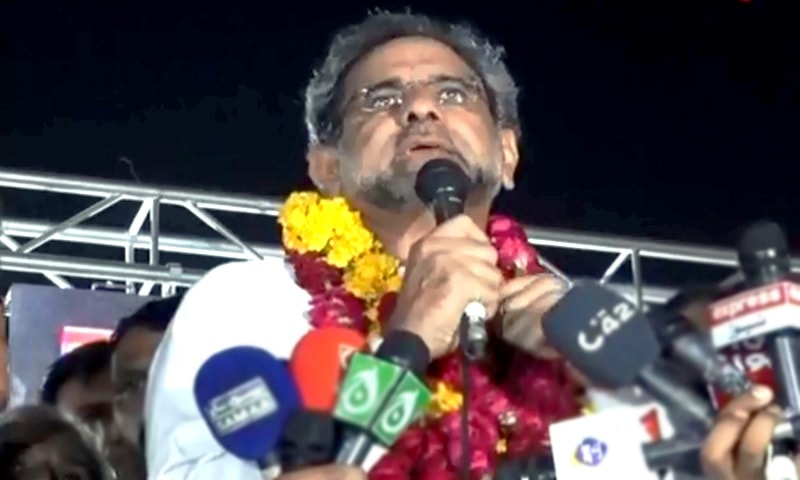 Lahore NA-124 unofficial results: Shahid Khaqan Abbasi emerges victorious, expresses reservations against ECP
unofficial news of victory from Lahore's NA-124 constituency, PML-N's Shahid Khaqan Abbasi took to say a few words to his supporters gathered at the venue, mainly expressing his reservations against the Election Commission.
"I ask the chief election commissioner this: Who is in charge at a polling station? I visited around 40 polling stations today where presiding officers were not in charge. Do you understand what I am saying? Answer me this," he demanded.
"Presiding officers had no authority whatsoever. This is what we call rigging. This is what we call the negation of public opinion. This is what we call disrespecting the people's mandate. These are the things that lead to a country's ruin," he declared.
According to preliminary results, Abbasi has won with 75,012 votes, defeating PTI's Ghulam Mohiuddin who obtained 30,115 votes.