By elections 2018 results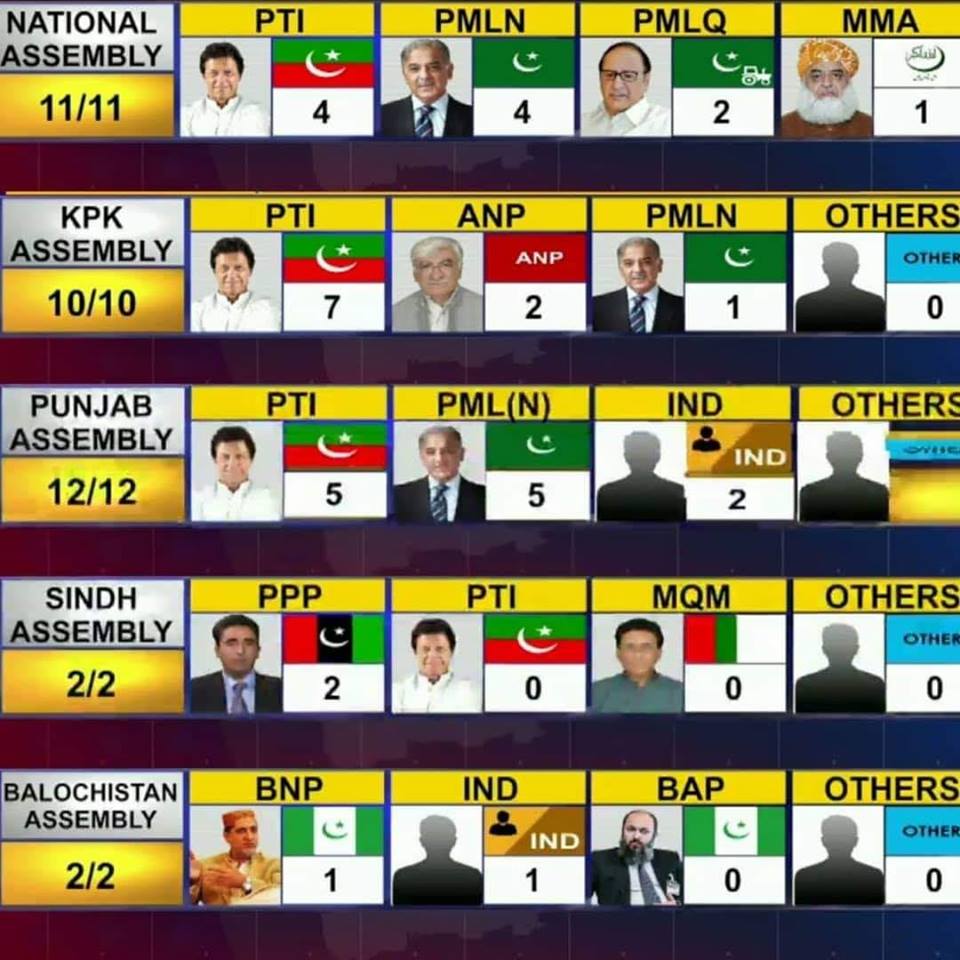 By elections 2018 results became a bare distress and shock for the ruling part, Pakistan Tehreek-e-Insaf (PTI). According to the unofficial results, PTI lost three out of six of its easily secured seats in general elections 2018 in bye-elections 2018 held only after two and a half month, and with a widen difference of votes.
PTI had seen major upset in three of the National assembly seats and a neck-to-neck competition in many of the National, Punjab and KP assembly constituencies. The ruling party or its allies have also failed to secure any provincial constituency in Sindh and Baluchistan.
By-elections were held in the 11 National Assembly constituencies. In a neck to neck competition with PML-N, PTI could secure four seats only, which include: NA-53, NA-60, NA-63 and NA-243. While the government's ally Pakistan Muslim League (Q) successfully secured their home ground two seats, NA- 65, NA-69.
On the other hand, the major opposition party PMLN even in severe political situations, lack of leadership and accountability drive after them in the incumbent government took four NA seats of the following constituencies; NA-56, NA-103, NA-131 and NA-124.Opposition ally MMA also bagged one seat NA-35.