FATA-Task FATA task force meets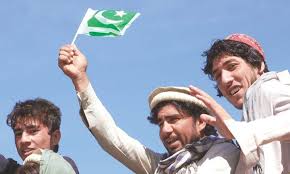 ISLAMABAD,  :A meeting of FATA Task Force for identification of impediments and facilitation of merger of FATA with Khyber Pakhtunkhwa was held on Friday under the Chairmanship of Mr. Shah Farman, Governer KPK.
The high level meeting was well attended by Mr. Mehmood Khan, Chief Minister KPK, Mohammad Shehzad Arbab, Advisor to PM on Establishment, Mr. Noor ul Haq Qadri, Minister for Religious Affairs, Hidayatullah Khan, Senator,  Chief Secretary KPK, IG KPK Police, Additional Chief Secretary and other members of the Task Force.  The Governor KPK expressed his political resolve to take all measures to facilitate the merger of FATA with KPK. The Task Force discussed elaborate phased plans for administrative merger of FATA into Khyber Pakhtunkhwa.
The Additional Chief Secretary FATA briefed the meeting on the progress achieved as well as the decisions of the Apex Committee held on 17th October, 2018. The Task Force was apprised that consultations in Federal Government were in process for allocation of 3 percent of the divisible pool to the erstwhile FATA. He told the Federal Government had also earlier approved Rs.1.1 Billion in the Federal Budget for extending of Sehat Insaf Card for poor families in the FATA.
The Secretary SAFRON also highlighted that the case of Rs.1653 Billion in lieu of Agency Development Fund had been pursued for final approval by the Prime Minister. The Task Force was informed that decision had been taken to increase reserved seats for erstwhile FATA quota in general Public Sector Universities which was also agreed by HEC. He further apprised that de-limitation for erstwhile FATA would be initiated soon by Election Commission of Pakistan for Local Government in erstwhile FATA.
The members of Task Force discussed further plans for extension of judiciary, policing, prosecution and prisons service in the Tribal Districts. It was also decided that Jirga system should be retained and the Apex Committee would discuss modalities to make it part and parcel of judicial dispensation in the erstwhile FATA