Former Canadian Diplomat Disappears in China, Adding to Tensions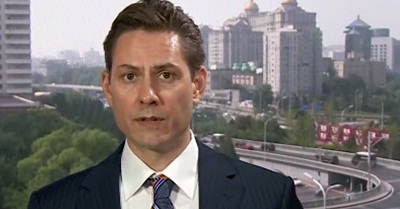 Beijing: A former Canadian diplomat has disappeared in China and may be under detention there, the nongovernmental organization where he now works said, less than a week after Canada announced the arrest of a senior Chinese tech executive.
The former diplomat, Michael Kovrig, has worked for the International Crisis Group since early 2017, after he left the Canadian foreign service, where he had risen to be vice consul at the embassy in Beijing. But Mr. Kovrig has fallen out of contact with friends in Beijing, where he is often present, and the Crisis Group said that it was worried.
"International Crisis Group is aware of reports that its North East Asia Senior Adviser, Michael Kovrig, has been detained in China," the group said in a statement on its website. "We are doing everything possible to secure additional information on Michael's whereabouts as well as his prompt and safe release."
Two friends of Mr. Kovrig's in Beijing said they had been unable to reach him by phone or email. Both requested that their names not be used, fearing unwelcome attention from the Chinese authorities. Calls to Kovrig's two cellphone numbers went unanswered.
If Kovrig has been detained or remains out of contact for long, his case appears likely to inflame tensions between China and Canada, already sparring over the arrest in Vancouver in early December of Meng Wanzhou, the chief financial officer of Huawei, a Chinese tech conglomerate. Ms. Meng is accused of fraudulently evading United States sanctions against Iran, and she could be extradited to the United States to face charges.
The International Crisis Group is an independent organization that tries to defuse international conflict, and Mr. Kovrig was a well-known specialist on East Asia and Chinese foreign policy. He often was quoted in the news media and wrote commentaries for newspapers, including the South China Morning Post in Hong Kong.
It is unclear whether Kovrig's disappearance was related to his work for the Crisis Group. He specialized in sober analyses of North Korea, tensions over the South China Sea, China's involvement in international peacekeeping, and other diplomatic issues, and he also wrote commentaries for newspapers.
A former Canadian ambassador to China, Howard Balloch, said Mr. Kovrig's disappearance appeared to be connected to the arrest of Ms. Meng. He said he that although he did not know the details of Mr. Kovrig's disappearance, the Chinese government wanted to put pressure on Canada for a favorable outcome in Ms. Meng's case.