Kim Jong Un moisturising face masks prove big hit in South Korea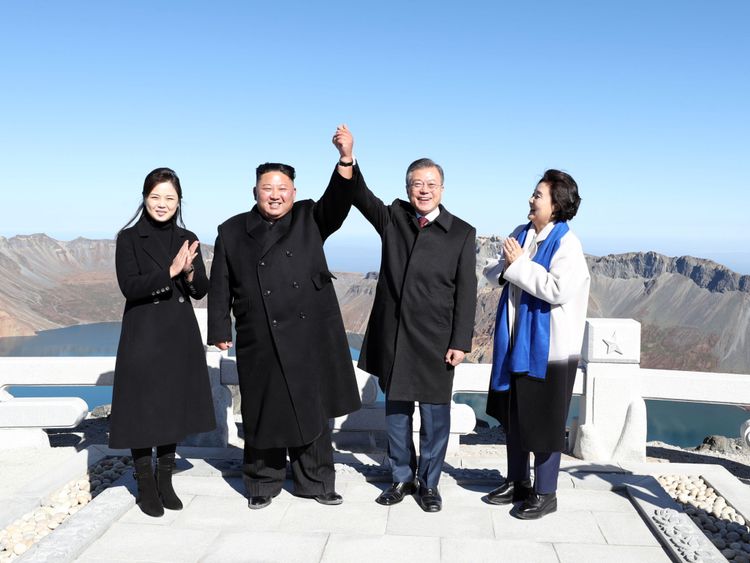 Pyongyang: South Koreans are buying tens of thousands of Kim Jong Un moisturising face masks ahead of a promised visit to Seoul by the North Korean leader.
The "unification moisture nuclear masks" – nicknamed nuke masks – feature a picture of the smiling North Korean leader wearing a white sheet mask on the packaging.
Propaganda-style slogans appear on the individual packs, which cost 4,000 won (£2.80) each, including: "All hail moisture for all women of the North and South!"
Since the sheet masks were launched by skincare company 5149 in June, more than 25,000 have reportedly been sold in South Korea, which is known for its love of beauty products.
The masks claim to contain moisturising mineral water from the Paektu Mountains, a sacred active volcano on the border of China and North Korea, where Mr Kim and South Korean leader Moon Jae-in posed at the end of a three-day summit in September.
The law prohibits "praising, inciting or propagating the activities of an anti-government organisation".
The South Korean government has not cracked down on the masks or any positive comments about Mr Kim, although the two nations have technically been at war since 1953.
This year has been a turning point in their relations, with Mr Kim and Mr Moon meeting three times in 2018 – twice in the joint security area in between the two countries and once in Pyongyang. As with the North Korean leader's visit to China in March, it is unlikely the public will find out about the visit until after it happens.