Pak receives $ 1 billion more from Saudi Arabia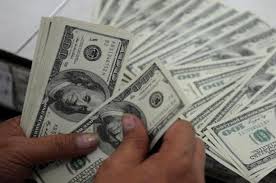 Islamabad: Pakistan Friday received second tranche of financial package signed between Pakistan and Saudi Arabia today (Friday), the State Bank of Pakistan (SBP) said.
 Saudi Arabia has transferred the second installment of $1 billion in the State Bank of Pakistan "as balance of payment support" and by January, the country is expected to receive third and final installment, completing the promise of the kingdom.
 The foreign exchange has depleted fast in last three months and about $1 billion has been wiped out since the arrival of first financial assistance of $1 billion.
 The State Bank reserves has slipped to $7.2 billion following the debt and interest repayment, following the arrival the reserves will get a boost of $1 billion.
 The country's foreign exchange reserves now stand at 9.24 billion, with the third installment from Riyadh expected in January.
 Prime Minister Imran Khan had visited Riyadh on the invitation of King Salman bin Abdul Aziz to participate in the Future Investment Initiative (FII) Conference in October.
 The kingdom had agreed to park $3 billion in Pakistan's foreign currency reserves for a year and establish a credit line worth $3 billion for the sale of petroleum products on credit for three years.
 "This arrangement will be in place for three years, which will be reviewed thereafter," said the Foreign Office.
 The much-needed inflow came at a time when Pakistan and the International Monetary Fund (IMF) are negotiating a bailout package.
 The loan has improved the country's capacity to pay for imports and conveniently pay off upcoming external debt installments in the current fiscal year.
 Earlier, the reserves had contracted fast and dropped to a four-and-a-half-year low of $7.48 billion by November 9, 2018, according to the central bank.