Asad Umar was aware of rupee devaluation: SBP Governor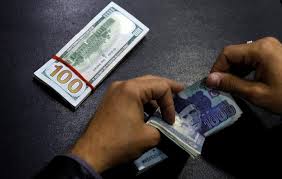 Lahore: State Bank of Pakistan (SBP) Governor Tariq Bajwa on Sunday said that Finance Minister Usad Umar knew about the devaluation of rupees against the US dollar.
Speaking to journalists here, after inaugurating the Punjab Revenue Authority's facility of online sales tax payment, he said the price of Pakistani rupee against dollar would stabilize with the increase in remittances.
Bajwa said: "The finance minister was aware of devaluation of rupee. He (Asad Umer) has also explained this."
The SBP governor said that increase in remittances and concession in oil payments could help the Pakistani rupee stabilize.