Pak, China sign MoU to strengthen bilateral relations on forestry, climate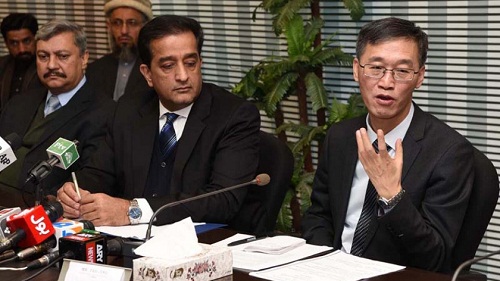 Islamabad, December 16: Pakistan and China on Monday signed a Memorandum of Understanding (MoU) to strengthen bilateral relations in the field of forestry and climate.
The Ministry of Climate Change and Chinese government signed the MoU. Advisor to Prime Minister on Climate Change Malik Amin Aslam and Ambassador of China Yao Jing witnessed the ceremony.
Advisor on Climate Change on this occasion appreciated the Chinese government environmental projects of Eco-Civilization and Green Wall of China.
He said that China had supported professionals from Pakistan through participation in training courses on forestry, wildlife, rangeland improvement, wetland management and desertification control in the past.
Malik Amin Aslam said Pakistan was also in the process of implementing massive forestation projects in the country hence Pakistan will get an opportunity to learn from the Chinese experience.
The Ambassador of China Yao Jing said that this MoU was another milestone in bilateral relation of the two neighboring and friendly countries.