Mustafa Khokhar condemns travel ban on lawmakers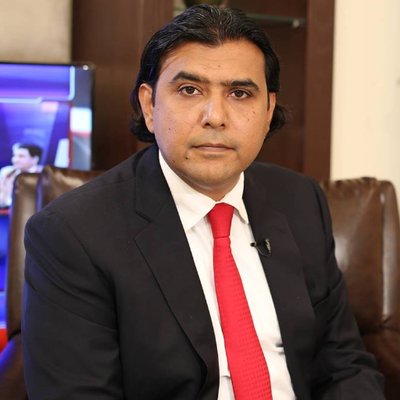 Islamabad: Pakistan People's Party on Wednesday condemned the government's decision to put lawmakers' Mohsin Dawar and Ali Wazir's names on the Exit Control List (ECL).In a statement, PPP Senator Mustafa Nawaz Khokhar said: "Putting the names of elected members of parliament on ECL is an authoritarian and dictatorial step. To stop them from travelling abroad is a negation of basic human rights, civil rights and democratic rights."
Senator Khokhar, who is the spokesperson to PPP chairman Bilawal Bhutto Zardari, said the decision proved the government was working on some different agenda.
"Pakistan Tehrik-e-Insaf wants to target all democratic forces. This will lead to chaos. By placing Dawar and Wazir's names on ECL, PTI government is behaving like dictators and this is why we say that Imran Khan is a Selected Prime Minister."
Khokhar said Prime Minister Imran Khan wanted to "end the opposition parties and finish democracy" but the PPP will not let him turn this country into 'One-Unit.' "We will not let this government impose a one-party rule in Pakistan. Imran Khan should not hide behind institutions. He should own what he is doing."
Meanwhile, PPP leader Munawar Anjum – in a reaction to information minister Fawad Chaudhry's allegation that Asif Ali Zardari owned a flat in the US – said that there was a character named Saifur Rehman who used to claim similar things but he had to kneel before Asif Ali Zardari and seek forgiveness.
He said Imran Khan should ask his ministers to display caution while issuing such controversial statements that bring shame to the government.
"How does Imran Khan's sister (Aleema Khan) own properties worth millions abroad? Fawad Chaudhry should answer questions about Imran Khan's sisters' properties if he is so keen regarding accountability. History is witness to the fact that whosoever accused PPP leadership of corruption had to face embarrassment," he said.