Govt imposing 'targeted accountability': Nafisa Shah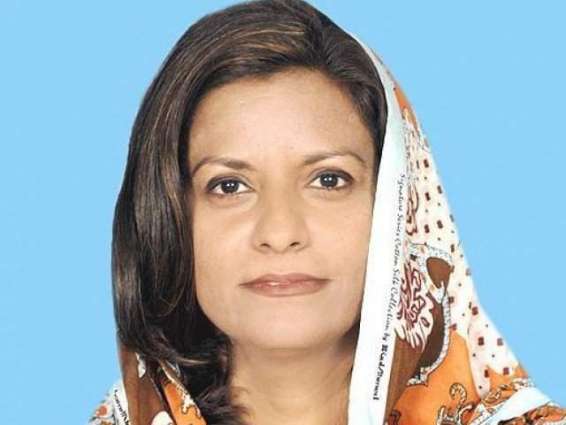 Islamabad: Pakistan People's Party leader Nafisa Shah on Friday said that the government was imposing 'targeted accountability' on the opposition.
Addressing a news conference with Maula Bux Chandio, Palwasha Khan, Nazir Dhoki and Raja Naeem, Nafisa Shah said the PPP had faced the jails in the past and does not fear jails.
She alleged that PM Special Assistant on Accountability Shahzad Akbar was seen with the members of joint investigation team (JIT) that interrogated the fake accounts case.
She also accused the government of influencing the accountability process. "The government is misleading the people. Zardari saved the country," she said.
Maula Bux Chandio alleged that the JIT members give inside briefing to some people. "A lot is being done on the signals of Shahzad Akbar," he said.
Maula Bux Chandio warned that the PPP will not be responsible if chaos spread in the country.
Earlier, Senator Sherry Rahman sought explanation over Shahzad Akbar's meeting with JIT members.
Meanwhile, PPP's Senator Mustafa Nawaz Khokhar said that the government's connivance with the NAB, FIA and other institutions was now crystal clear.
He said that the reality of accountability has been exposed as the PM's advisor held a meeting with members of the JIT.
Senator Khokhar said that Shehzad Akbar's visit to the FIA office and meetings with the so called witnesses is very suspicious.
He said that the missing pieces are now connected with the puzzle as the statements of the ministers are the basis for NAB and FIA's investigations. Senator Khokhar said that the PPP leadership is being targeted yet again.
How is it possible for the media to issue news of cases before they are even compiled, he asked. Senator Khokhar said by saying that PPP will rise over all the obstacles that are being thrown its way.