Reverse repos worth 71 bln USD to mature in China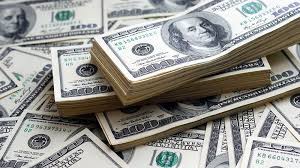 BEIJING, Dec. 22 Reverse repos worth in total 490 billion yuan (about 71 billion U.S. dollars) will mature in China in the coming week, data showed Saturday.
On Monday, 160 billion yuan of reverse repos will mature, the biggest daily volume followed by 140 billion yuan on Tuesday and 120 billion yuan on Thursday, according to information service provider Wind Info.
No medium-term lending facility, repurchase agreements or central bank bills will mature in the coming week, Wind Info said.
During the past week, China's central bank has seen a combined net injection of 600 billion yuan via open market operations, the largest weekly amount in 11 months.
Entering the last week of the year, the central bank is likely to carry out a relatively large amount of net injections to ease seasonal liquidity crunches near the end of the year, analysts said.
Reverse repo is a process in which the central bank buys securities from commercial banks, with an agreement to sell them back in the future.