Russia's GLS signs contract for commercial launch of carrier rocket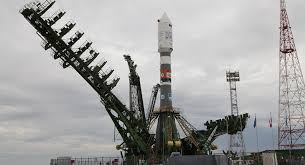 Blagoveshchensk: Glavkosmos Launch Services, a subsidiary of Russia's space corporation Roscosmos, has signed a contract for a third commercial launch of the Soyuz-2.1a carrier rocket, the company's marketing director Yevgeny Solodovnikov told reporters.
Earlier, the company signed two contracts to launch South Korean remote sensing satellites CAS500-1 and CAS500-2 atop Soyuz-2.1a carrier rockets. They are scheduled to be launched in late April and late July 2020, from the Baikonur space center in Kazakhstan.
Russian operator views option of launching commercial satellites to Moon
"We have signed a contract for the third launch. I will not reveal other details right now. The information will be made public early next year," he said.
The official added that the October 11 aborted launch of the Soyuz-FG carrier rocket, carrying Russian cosmonaut Alexei Ovchinin and NASA astronaut Nick Hague, did not affect the demand for commercial Soyuz launches.
"After certain problems that have indeed taken place, Soyuz quickly returned to the launch services market, and we noticed no decline in interest or demand. As Soyuz has already redeemed itself, we see no changes in the attitude of customers on the market," Solodovnikov said.
He added that the company was looking for customers ready to launch their satellites together with Russia's Meteor-M 2-2 satellite next year. The launch, initially scheduled for 2018, was postponed until 2019 because the satellite was not ready yet.
"We are now working on sending other payload into space together with the Meteor next year, but we are waiting for more information from Roscosmos on when exactly the launch would take place," the Glavkosmos Launch Services official said.
Glavkosmos Launch Services, part of Russia's Roscosmos, was established to offer commercial launch services and is the supplier of launch services authorized to conclude commercial contracts for launching spacecraft using Soyuz-2 carrier rockets from Russian space centers.