Putin says Siberia visit will strengthen ties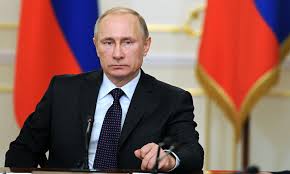 Moscow: President Vladimir Putin said in New Year's greetings to Serbian President Aleksandar Vucic that his upcoming visit to Serbia will strengthen the relationship between the two countries.
"I am convinced that our scheduled meeting in Belgrade will further cement our mutually beneficial cooperation in a wide range of fields," Vucic's press service said citing the Russian president's greetings.
"I wish happiness, good health and success to you, your family and friends, and well-being and prosperity to the Serbian fraternal nation," says a message handed to the Serbian president by Russia's Ambassador in Belgrade Alexander Chepurin.
Putin pointed out that the current relations with Serbia "are dynamically developing in the spirit of a strategic partnership."