Military courts' tenure to be extended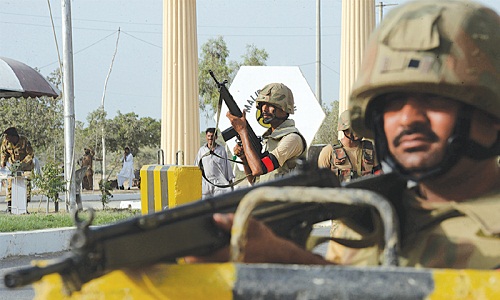 Islamabad: The federal government on Saturday decided to extend the tenure of military courts for two year.
The tenure of the military courts is set to end on January 6, 2019. The Pakistan Tehrik-e-Insaf (PTI)-led government has also planned to pass a constitutional amendment; however it is yet to be revealed how the amendment would be achieved without two-third majority in the parliament, given the uncertain political scenario in the country amid recent rifts between majority political parties.
However, the Ministry of Law has already drafted the amendment which would be put forth before the parliament next week, and subsequently an attempt would be made to achieve consensus between the parties.
The military courts were established through a constitutional amendment to try civilians charged with terrorism in January 2015 following the Army Public School attack in December 2014.