Italy: Matera doesn't want tourists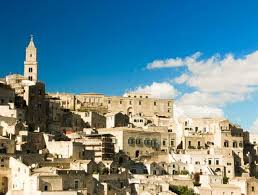 Matera: Basilicata is a misshapen, mountainous piece of land formed on the instep of Italy's boot. The city of Matera its 'crown jewel' has been named Europe's Capital of Culture for 2019 and is fast becoming a bucket list destination for thousands of travellers.
With city breaks fast becoming the most exciting and profitable form of tourism for a lot of countries, the mayor of Matera has made a surprising and frank admission when talking to the New York Times: "We don't want tourists," he said without hesitation before explaining that: "We don't want to be occupied by tourists." There is a worry that tourism may deplete the city of its soul, something the mayor believes Matera has in abundance and describes it as a 'prehistoric soul'.
The city of Matera "has been alive for 8000 years," he added. "But has always been poor."
De Ruggieri is proud about how far it has travelled from "shame to being a World Heritage site." With more than 15,000 people living in caves as recent as the 1950s. In 1952 authorities deemed the caves inhabitable and made it illegal. Later, in 1986 the Italian government made a U-turn on this decision and made investments to rehabilitate the caves.
With such a change in its recent history, it is easy to see why this proud major has reservations about letting tourists visit this unique place.