Load-shedding continues in Punjab, Sindh as power shortfall exceeds 2800MW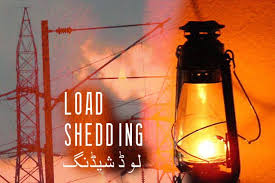 Load-shedding duration has reached 12-hour in cities while 14 hours in rural areas.
ISLAMABAD – The load-shedding in the parts of Punjab and Interior Sindh continues as the power shortfall exceeded 2800MW owing to smog and some technical faults.
According to details, due to the power cut the load-shedding duration reached 12 hours in big cities while 14 hours in rural areas.
The Pakistan Electric Power Company (PEPCO) authorities on Friday informed that total production of electricity in 9800MW while demand is more than 12500MW.
Earlier it was informed that four power plants tripped due to bad weather and smog. On the other hand, electricity shortage due to undergoing desilting of canals was another reason behind extended load-shedding.
The officials confirmed that the Nishat Choniyan, Baloki, Guddu and Nishat power plants had tripped causing a shortfall of 250 MW.
Under the schedule,PEPCO, Lahore Electric Supply Company (LESCO), Faisalabad Electric Supply Company (FESCO) and all other distribution companies had started load-shedding in their respected regions.
According to PEPCO, normal supply of electricity is expected to resume after the faults are fixed.