Russia's Rostec developing non-lethal weapons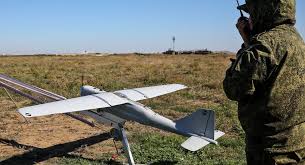 Moscow: Russia's state hi-tech corporation Rostec is developing non-lethal weapons that will be mounted on unmanned aerial vehicles (UAVs) and robots, the Rostec press office said.
Work is currently underway to improve the systems of these weapons' delivery, Rostec said.
"Work is ongoing to develop special non-lethal systems mounted on unmanned aerial vehicles and mobile robotic complexes," the hi-tech corporation said.
A whole group of Rostec enterprises is involved in developing such non-lethal weapons. The Research Institute of Applied Chemistry is playing the leading role in this effort.
The new systems will be capable of producing kinetic (traumatic), acoustic, flashing and irritating (tear gas) effects on an enemy.
"In order to ensure maximum efficiency, the focus in the new developments is made on creating combined munitions comprising the above-mentioned factors, and also on creating multi-functional launchers capable of firing munitions of various calibers, the impact of which is based on the above-mentioned factors," Rostec said.
As was reported, Ruselectronics Group within Rostec is developing a visual-optical interference device that can be used by police and security forces in special and counter-terror operations. A new non-lethal weapon prototype will be unveiled in 2019.