Saudi delegation inspects land for oil refinery in Gawadar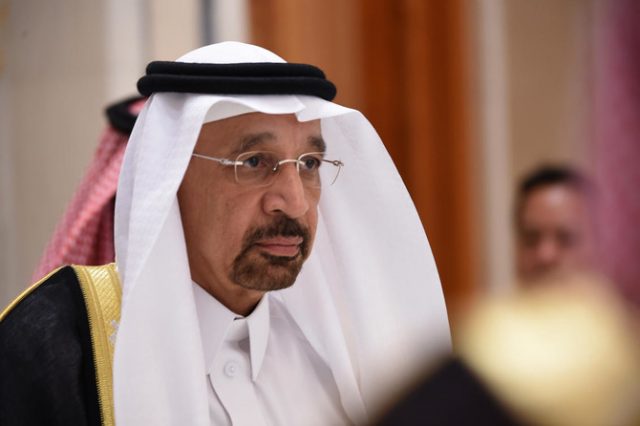 Gawadar: A Saudi delegation headed by Saudi Minister for Energy, Industry and Minerals Khalid Abdul Aziz D Al Falih arrived in Gwadar on Saturday to inspect the land allocated for a proposed oil refinery.
On his arrival in Gwadar, Minister for Petroleum Ghulam Sarwar Khan welcomed him.
Speaking on the occasion, Ghulam Sarwar Khan said Pakistan and Saudi Arabia have distinctive relationship. He said the state-of-the-art oil refinery is the biggest investment project of Saudi Arabia in Pakistan.
He added that during the upcoming visit of Saudi crown prince to Pakistan next month a Memorandum of Understanding about the oil refinery will also be signed.