Italy: Huge igloo on Presena glacier transformed into concert hall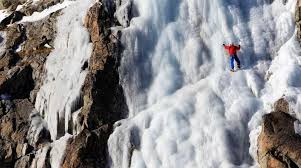 Rome: In the Val di Sole area of Italian Alps, a huge igloo on the Presena glacier has been transformed into a concert hall to host the Ice Music Festival, during which, musicians will play on instruments made of ice.
According to the Visit Trentino website, the igloo is located 2,600 meters above sea level and can welcome up to 200 guests.
Concerts are scheduled from January till March, and the music will range from pop and rock to jazz, media reports said.
Before the concerts, guests are invited to visit the "ice lab" to learn how ice instruments are created by American artist Tim Linhart. And if you were there on March 30, you can enjoy the end of the Ice Music Festival with a special "Ice Music Party." All other concerts will be held on Thursdays and Saturdays.