Rabi Pirzada impressed by Imran Khan's chicken formula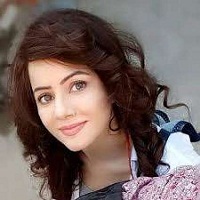 Lahore: Amid criticism by the opposition and social media against the chicken formula introduced by Prime Minister Imran Khan, the project is gaining popularity among people.
Pakistani singer cum actress Rabi Pirzada seems to be impressed by Prime Minister Imran Khan chicken formula as she bought a chicken unit.
In a video of the chickens on her Twitter account, Rabi looked successful in getting chicks from the eggs. The singer got a total of eight chicks.
Expressing her happiness or rather sarcasm over this, she wrote, "See I listened to Imran Khan. Now I can become successful."