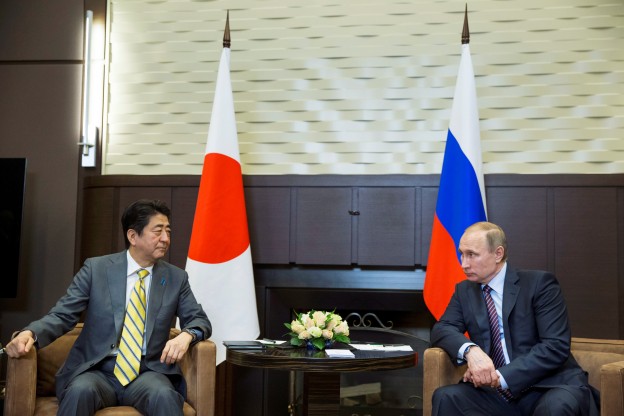 Yuzhno-Sakhalinsk: Japan's backing of anti-Russian sanctions hinders the signing of a peace treaty between the two countries, Kremlin Spokesman Dmitry Peskov said in an interview.
"They are supporting the sanctions regime and this is one of the issues and one of the situations, which is impeding very much the signing of a peace treaty," Peskov said.
"Our major goal is not to give something or get something, but to sign a peace treaty. We need to end World War II, and sign a peace treaty with a very important partner in the Far East," Peskov noted. Russia really feels "a very powerful breakthrough in developing bilateral Russian-Japanese relations," he added. "All this is aimed at helping us to achieve the signing of a peace treaty," Peskov said.
On January 14, Russian Foreign Minister Sergey Lavrov and his Japanese counterpart Taro Kono, held talks in Moscow within the framework of the first round of the peace treaty negotiations. As the Russian top diplomat noted, Moscow will not discuss its sovereignty over the southern part of the Kuril Islands. In turn, the Japanese envoys confined themselves to statements that work on concluding a bilateral peace treaty was in progress. The next round of high-level talks is scheduled for February.
Russian President Vladimir Putin and Japanese Prime Minister Shinzo Abe agreed to intensify talks on a peace treaty at a meeting in Singapore last November. Later in December, on the sidelines of the G20 summit in Buenos Aires, the leaders announced establishing a new peace treaty negotiations format. The two countries' top diplomats were tasked to oversee its work.
For decades, Moscow and Tokyo have been negotiating a peace treaty after World War II. The main stumbling block is the status of the southern part of the Kuril Islands. After World War II, the whole archipelago became part of the Soviet Union. However, Tokyo disputes Russian claims over Iturup, Kunashir and Shikotan Islands as well as a number of smaller uninhabited islands called the Habomai Islands in Japan. The Russian Ministry of Foreign Affairs has repeatedly stated that the Russian sovereignty over those islands is fixed in international legal documents and cannot be questioned.