Pak-China friendship unparalleled: Qureshi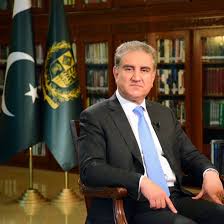 Islamabad: Chinese Ambassador Yao Jing called on Foreign Minister Shah Mehmood Qureshi in Islamabad Tuesday and discussed overall situation of the region.
The Foreign Minister presented Pakistan's stance on India's baseless allegations after the Pulwama incident and the violation of the Line of Control (LoC).
He said Pak-China friendship was unparalleled and guarantees durable peace in the region. Qureshi said China had always given diplomatic support to Pakistan on Kashmir and other issues.