Preventing China from growing neither possible nor wise: Singaporean PM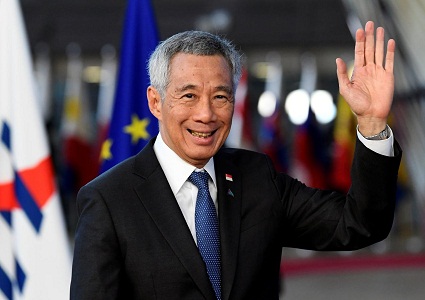 Singapore: Singapore Prime Minister Lee Hsien Loong said here Friday that countries need to accustom themselves to a larger role for China, and it is neither possible nor wise to prevent the world's second-largest economy from growing.
"Countries have to accept that China will continue to grow and strengthen, and that it is neither possible nor wise for them to prevent this from happening," Lee said during his keynote speech at the Shangri-La Dialogue in this city-state.
China has totally changed since it started opening up 40 years ago, and its gross domestic product (GDP) has grown by more than 25 times in real terms, Lee said.
"On many counts, China's growth is a tremendous boon, both for itself and the world," Lee told the participants at the annual security dialogue.
"China has become a massive production and manufacturing base, lowering costs for the world's producers … It is also a huge market, importing everything from commodities and electronic components to aircraft and fine wines," he said.
New international rules need to be made in many areas, Lee said. "China will expect a say in this process, because it sees the present rules as having been created in the past without its participation. This is a reasonable expectation."
Commenting on the China-U.S. relationship, Lee said it is the most important in the world today. "How the two work out their relations and frictions will define the international environment for decades to come."
"The bottom line is that the U.S. and China need to work together, and with other countries too, to bring the global system up to date, and to not upend the system," he added.
To succeed in this, he said each must understand the other's point of view, and reconcile each other's interests.
Lee said a prolonged period of tension and uncertainty between China and the United States will be "extremely damaging."
"Many serious international problems like the Korean situation, nuclear non-proliferation, and climate change cannot be tackled without the full participation of the U.S. and China, together with other countries."
What's more, the tension between China and the United States can cause damage to the world economy especially in "globalized markets and production chains."
Lee said that he hoped that the United States and China "find a constructive way forward, competing certainly, but at the same time cooperating on major issues of mutual interest."
The Shangri-La Dialogue, officially known as the Asia Security Summit, kicked off Friday and will last till June 2 in Singapore with a focus on the security situation and relevant challenges in the Asia-Pacific.