UBS targets a $19 trillion opportunity in Japan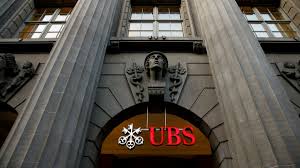 London UBS needs to get more money in the door from wealthy individuals. The Swiss bank is turning to Japan to make that happen.
The company announced Friday that it's launching an alliance with Japan's Sumitomo Mitsui Trust (CMTDF) with the goal of creating a one-stop shop for asset management products and services.SuMi Trust has 285 trillion yen ($2.6 trillion) under management, while UBS has over $2.4 trillion.The companies will start selling each others' products and services later this year. The plan calls for the creation of a joint venture, which will be 51% owned by UBS (UBS), by early 2021.
The arrangement shows how UBS is thinking about expanding its customer base outside Switzerland.
The bank has focused on earning more reliable income from its wealth management business amid continued weakness at its investment banking division. Asia has been a particular focus.UBS became the first foreign bank to take control of its business in China late last year. CEO Sergio Ermotti said at the time that expansion there is a "key element" of UBS' strategy.Japan is another good place to go big on asset management.
Total wealth in the country topped $19 trillion at the end of 2018, according to New World Wealth, a research firm. Japan is home to more than 7,700 individuals worth more than $30 million.UBS executive Zenji Nakamura said in a note to employees that the partnership will "expand wallet share with clients from both franchises and, importantly, attract significant new clientele."Ermotti, in a statement, indicated that UBS would pursue similar alliances with other banks.
The SuMi venture is a "blueprint for how complementary partnerships can unlock value for clients as well as shareholders," he said.