Maryam is convicted person cannot hold any party office: Maleeka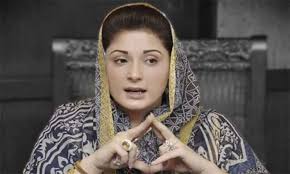 Islamabad: Parliamentary Secretary for Law Maleeka Bukhari said Monday that Maryam Nawaz was a
convicted person and cannot hold any party office.
She said Pakistan Muslim League (Nawaz) counsel today took a U-Turn before election commission when he
stated that Maryam Nawaz was not vice president.
A three-member bench of Election Commission of Pakistan headed by Chief Election Commissioner Sardar
Muhammad Raza heard the petition filed by Pakistan Tehrik-e-Insaf (PTI) challenging appointment of
Maryam Nawaz as PML (N) Vice President.
Maleeka Bukhari said Maryam Nawaz being a convicted person cannot hold any party office.