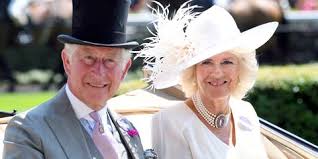 London: The Duchess of Cornwall should be given the title of Queen when the Prince of Wales ascends the
throne, says Jennie Bond.
The former BBC royal correspondent covered Prince Charles' marriage breakdown to Princess Diana in the
early nineties.
Charles' affair with Camilla Parker Bowles left much of the public reeling, particularly those devoted to the
late Princess Diana.
The couple wed in 2005 and in recent years, public support for Camilla appears to have increased.
Bond said:' "I'm glad there's much more sympathy towards both Camilla and Charles now. "Although I still do
get the idea that there is a resistance to her [Camilla] being Queen.
"I think it's still the residual feeling that she and Charles betrayed Diana, but as I say, I think that's a long
time ago and that in my view, if your husband's called king, you're called queen."
Last year it was reported that Clarence House had removed the question, "Will the Duchess become Queen
when The Prince becomes King?" from its FAQs section.
Their response said: "As was explained at the time of their wedding in April 2005, it is intended that The
Duchess will be known as HRH The Princess Consort when The Prince of Wales accedes to The Throne."
The removal of said statement sparked speculation that Charles will make Camilla queen when he takes the
throne.
Historian Kate Williams previously said: "There has not been an official notification, and Charles has said in
a few interviews, he used the word queen, it's obviously more Charles' expectation and wish that she would be
queen, but at the moment the official line is that she'll be princess consort."