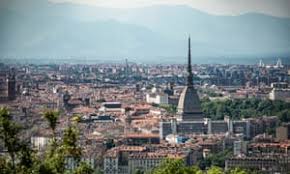 Turin: Without Turin, Italy would be a totally different country. It was pivotal to the unification in 1861 and served as the first capital, until 1865. Its royal palaces were home to the ruling House of Savoy until the second world war and then its factories – and the influx of migrant workers they attracted – were integral to the economic miracle that rebuilt and transformed the country after it.
Curious, then, that it is so often ignored when people talk about the best places to visit in the bel paese. Italy's fourth largest city nestles in the foothills of the Alps and snowy peaks are never far from view. There are echoes of Paris along Turin's central boulevards, and though it's been more than 200 years since Napoleon's rule was replaced by the Kingdom of Piedmont-Sardinia, there are still tangible French influences to be found in the city's rich cultural and culinary traditions.
A long period of economic decline began in the 1980s, and for decades Turin was seen as an unappealing proposition by Italian and foreign tourists alike. That sentiment changed around the time of the 2006 Winter Olympics, however, and the city has since enjoyed a period of regeneration and reinvention, filling the post-industrial vacuum with cultural and social attractions.
If you're into 90s rock, or want to see Ennio Morricone lead a full orchestra in an ancient Roman bath complex, then Italy is a paradise. If you're into cutting-edge international acts, not so much. For fans of new music, Italy can feel like a cultural backwater at times, at least outside of Milan. Which makes the Futurfestival all the more special, because it has developed into one of Europe's major electronic music festivals.
The venue alone is worth a visit. One of Turin's post-industrial marvels, the Parco Dora is a wonderful public space created from a once-derelict manufacturing area along the River Dora that was home to a Fiat steelworks and a Michelin tyre plant. It blends green areas, walkways and sports facilities with striking, fossilised elements of the old factories. Like the more famous Lingotto centre, once a Fiat factory that was so big it had a test track on its roof, the result is a vibrant, modern space that embraces the city's industrial past, rather than trying to erase it.
Since the first edition in 2012, Futurfestival has developed a reputation as one for the music lovers rather than just those keen on partying, and it now attracts some of the electronic music scene's biggest acts. Highlights this year include Carl Cox, South Korea's Peggy Gou and the British-Canadian DJ Richie Hawtin.
It takes place within some of the park's preserved industrial structures, running from noon until midnight each day, with 44 acts appearing across four stages. The biggest acts will play on the Jäger and Seat stages, with the Burn and Dora stages as more intimate alternatives. It is single entry each day, so no popping out for something to eat, but there will be plenty of food and drink stands on hand. Tickets are €55 for a day pass or €75 for the weekend.
For the well-heeled clubber, the organisers are also offering VIP packages, which can include stage access, opening and after parties, and tours of private art collections.