Investors to be provided all facilities: PM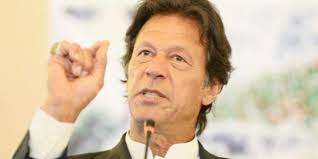 Islamabad: Prime Minister Imran Khan has expressed government's commitment to encourage investors and provide them all out facilities.
He was chairing the meeting of Board of Directors of Board of Investment in Islamabad on Friday.
The Prime Minister said different laws at federal and provincial levels, unnecessary rules and regulations for businesses, hurdles by government departments for business community and corruption resulted in stagnation of industrial development.
He said the large number of youth in the country, availability of cheap workforce and liberal government policy provide conducive environment to investment which should be fully utilized.
The Prime Minister directed the Chairman BoI to complete the process of harmonizing and integrating the federal and provincial laws on business within a month. He said the relevant laws should be made simpler in coordination with the provinces in the light of recommendations of Board of Investment.