ReKo Diq enquiry commission is only an eye wash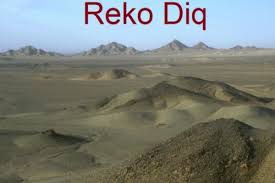 Islamabad: Secretary Information Pakistan People's Party Parliamentarians Dr. Nafisa Shah expressing grave concerns over fine on Pakistan in Reko Diq case has demanded real accountability of those responsible for this loss to state of Pakistan.
In a statement Dr. Nafisa Shah said that all the responsible including Pervaiz Musharraf should be brought before the law in this case. She said the announcement of constitution of a commission to probe this case by Prime Minister Imran Khan is only an eye wash because the counsel of Pervaiz Musharraf is law minister of the government and another character in this case Azam Swati is also an influential member of this cabinet.
She said that only politicians and civilians are going through this selective accountability and the real corrupt elements who have embezzled national wealth are not apprehended.