CPEC projects not running at required pace, Senate body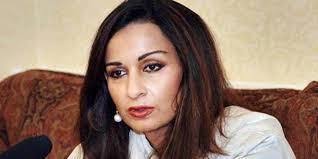 Islamabad: Senate Special Committee on Project of China-Pakistan Economic Corridor in its meeting was told that the ministry of planning development and reforms and the ministry of finance has not shared any
documents with IMF on CPEC and its financial uptakes and deficits in balance of payments.
Members of the Committee had a general opinion that work on CPEC projects is not going on at a pace that is
the need of the day. The minister replied that delay is felt due to misalignment of priorities as to which work
needs early management and this government has realigned a number of projects in this regard.
The Committee chairperson observed that the IMF administration has been quoted as saying that some
information has been shared with the IMF and this assurance by the government is in stark contradiction of the other version.
The Minister, however, responded that the ministry's written response has been submitted to the committee
and it is shared with full responsibility denying sharing any documents with IMF.
The meeting was held under the Chairpersonship of Senator Sherry Rehman here at the Parliament House on Thursday and was attended among others by Senators Dr. Sikandar Mandhro, Ghous Muhammad Niazi, Dr. Asad Ashraf, Nuzhat Sadiq, Aurangzeb Khan, Muhammad Usman Kakar, Kauda Babar, Muhammad Akram, Sitara Ayaz, Mian Muhammad Ateeq Shaikh, Muhammad Javed Abbasi, Minister for Planning Development and Reforms Khusro Bakhtiar and officials from concerned depatments.
While giving a briefing on labour capacity building, training programs and initiatives under CPEC projects,
the committee was assured by National Vocational and Technical Training Commission (NAVTTC) that
division wise disintegration of the labour force requirement and the technical training opportunities will be provided to the committee by Friday.
The Committee chairperson observed that the Gwadar master plan has now become a bone of contention as it
is still in the stage of evaluation of the initial report by the consultant. She said that the committee is more
than willing to support the government but at least there should be some timelines on the work progress. The minister told the committee that the progress on Gwadar master plan will be made public most probably by the end of August.
The Committee also had on its agenda, a project wise briefing on the estimated cost, completion timeline and
expected poverty alleviation impact of 16 fast track projects. Representatives from Punjab, Sindh, Khyber
Pakhtunkhwa, Balochistan, Azad Jammu & Kashmir and Gilgit Baltistan governments gave the briefing on the agricultural, health, water, electricity and educational projects in the respective provinces.
The Committee recommended including more water related projects before sending it to the Chinese side for
approval and decided to hear from the provinces once the approvals are granted and work is about to be
initiated. Higher Education Commission also briefed the Committee on their projects of introducing smart classrooms in universities and colleges of the country.
The Committee deferred the briefing on SMEs and SEZs, uninterrupted power supply by the power plants
along with CPEC routes due to the absence of Chairman of the department and decided to move a motion of
privilege if the same attitude persists.