PPP will not tolerate curb on media: Nayyar Bukhari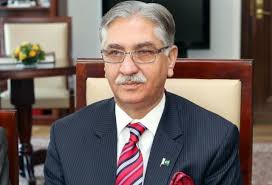 Islamabad: Secretary General Pakistan Peoples Party Syed Nayyar Hussain Bukhari Sunday said censoring media will not be tolerated at any cost.
Syed Nayyar Hussain Bukhari said that actions against media are a proof that this is a "puppet" government.
Media in Pakistan is subjected to worst kind of restrictions whereas media in the world is free. He demanded that these curbs on the media are lifted forthwith.
Syed Nayyar Hussain Bukhari said that the abusing language of government ministers and advisors are aired live whereas interviews of opposition leaders are stopped. This reflects the dictatorial minds of the rulers.
Media should be allowed to work freely without any restrictions, he demanded.