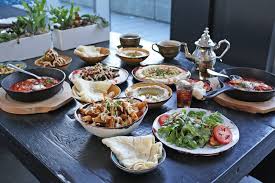 Rome: We are at peak summer: sun-filled beach days, weekend escapes, al fresco dining, and spur-of-the-moment drinks with friends. It's the time of year when gathering all your favorite people for daytime barbecues and brunches nearly every weekend necessitates keeping a well-stocked fridge and bar to avoid last minute hassles.
A few cold bottles of Mionetto Prosecco, for morning mimosas, midday spritzes and the ever-important impromptu glass of fizz, ought to always be on hand.With crisp notes of golden apple, honey and white peach, and refreshing bubbles, Mionetto Prosecco can be enjoyed on its own as an aperitif, mixed with various liqueurs for a zesty cocktail, or swirled with fruit juice to craft a mimosa (or MioMosa, as it were). As one of Italy's oldest producers of Prosecco, Mionetto has been tempting us with this sparkling brunch favorite for over a century.
Why Mionetto? An Italian favorite for over 132 years, Mionetto comes from one of the oldest wineries in Valdobbiadene, the crown jewel of Italy's northeastern Veneto wine-growing region, just north of Venice.
Credit for the wine's celebrated combination of lightness and complexity goes to the richness of the soil and the cool winds that roll down from the Alps and up from the Adriatic — as well as the area's signature grape, Glera.
Still the predominant variety in Prosecco, this ancient grape traces its history back to the Roman era. Whether paired with melon, prosciutto and a cheese plate, a sumptuous frittata, or decadent summer pastry,Mionetto Prosecco is the perfect secret ingredient for effortless entertaining.
"The Mionetto style is easy to explain: crisp, clean, refreshing, balanced and dry," says Enore Ceola, CEO and Managing Director of Freixenet Mionetto USA. "Mionetto ensures consistent quality focused on freshness (bottle-on-demand), balance (fruity but not sweet) and a dry (brut) style. This combination makes Mionetto the perfect Prosecco for your MioMosa.
Mio in Italian means My, and that's what MioMosa is all about — it's a new Prosecco brunch ritual done your way.""Start with the Mionetto Prestige Brut," explains Ceola. Then simply "add your favorite juice and berries for garnish … to make your MioMosa."
So, for your next summer brunch, set up a little selection of flutes, fresh fruit juices, your favorite aperitivo liqueur and a plate of fruit for garnishes so that your friends can customize their own morning concoctions while you're working on the bacon and eggs. Here are a few recommendations for the ultimate easy summertime day drinks:
The classic mimosa relies purely on Prosecco and orange juice, but with so much gorgeous produce available in the summer, the drink can be further dialed up by bringing in other fruit flavors. This drink takes a tropical spin with the addition of pineapple, but feel free to DIY your own fruit blends.
Makes 4 servings.
INGREDIENTS:
1 bottle Mionetto Prosecco Brut
¼ cup fresh orange juice
¼ cup pineapple juice
Fresh pineapple wedges, for garnish
1 orange, for garnish
DIRECTIONS:
Fill four Champagne flutes ¾ of the way with Mionetto Prosecco. Combine pineapple juice and orange juice in a spouted measuring cup or small pitcher. Stir.
Divide the juice between the glasses of Prosecco.
Garnish each MioMosa with a pineapple wedge or an orange twist.This tropical take on the classic mimosa offers a refreshing and summery alternative to a perennial favorite.
Even if you can't dip away on a holiday treat, this sumptuous blend of juices, with a perfect fizzy cap-off, will feel like sinking your toes into the warm island sand.Makes 4 servings.
INGREDIENTS:
1 bottle of Mionetto Prosecco Brut
¼ cup fresh orange juice
¼ cup mango juice
Fresh strawberries, for garnish
1 mango
DIRECTIONS:
Fill four Champagne flutes ¾ of the way with Mionetto Prosecco. Combine mango juice and orange juice in a spouted measuring cup or small pitcher. Stir.
Divide the juice among the glasses of Prosecco.
Blend 1 whole mango.
Add a tablespoon or two of mango pureé to each glass.
Garnish each MioMosa with strawberry slices.
"For the purists who prefer not to mix juice into their Prosecco, we too enjoy drinking Mionetto Prestige Brut on its own. It's refreshing; crisp fruit flavors and low ABV make it perfect to enjoy poolside, at happy hour, during those long summer nights, but versatile enough to pair with your brunch spread."