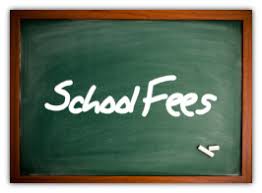 Islamabad: Minister for Education Shafqat Mahmood has directed private schools not to increase fee more than the ratio allowed by the Supreme Court.
Talking to reporters in Islamabad on Friday, he said complaints are being received that private schools are illegally increasing fee.
The Minister warned that strict action will be taken against the schools that do not follow the Supreme Court orders in this regard.
In December last year, the then chief justice Pakistan Mian Saqib Nisar had ordered all private schools across Pakistan to cut down their fees by 20%. "A hike in fees above five percent will only be allowed with the permission of the regulator," Justice Nisar had clarified.
Mehmood also noted that complaints were often received that private schools also charge for different purposes like school copies and other co-curricular activities, "this will not be acceptable," he stressed.
Levying a tax on fees collected by schools is also on the cards, the minister added.
He reiterated his warning to all private schools saying: "Don't even increase your fees by one rupee above the limitation fixed by Supreme Court," otherwise, strict action would be taken against the violators.
On prevailing situation in Jammu and Kashmir, he that Pakistan will go to any lengths for Kashmir, adding that the country has not backed down from the issue in 72 years.
The federal minister said that the issue of Jammu and Kashmir is an internationally recognised matter, and he wants to tell Kashmiris that Pakistanis are with them.
He said that Pakistan cannot think of any deal on the issue of Kashmir.
Referring to US President Donald Trump's earlier statement on the matter about US mediation, the federal minister said that there is a need to trust national leadership, as whatever Prime Minister Imran Khan and the US president discussed came before the world.
Shafqat Mahmood stated that India's acts in the valley highlight its intention for a new war.
On bilateral ties with India, the federal minister said that two nuclear powers do not have space for a nuclear war, and due to this knowledge, India indirectly tried to cause damage to Pakistan.
He warned that if a false-flag operation or violation of the Line of Control happens then Pakistan Army is prepared to give a befitting reply.
"India should remember its act of February 26, and if it repeats the move then Squadron Leader Hasan and Wing Commander Noman are ready," he said.
Shafqat Mahmood said that the issue of Indian spy Kulbhushan Jadhav is a primary example of indirect attacks from across the border.