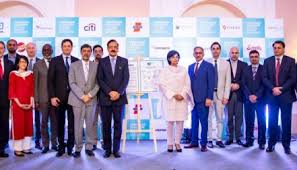 Islamabad: The UK has expanded its partnership with Pakistan to tackle the growing threat of antibiotic resistance in the country.
The UK will invest more than £2.7 million in Pakistan to strengthen disease surveillance systems, improve laboratory infrastructure and offer six professional fellowships to senior scientists to build expertise.
The programme is led by the UK's Department of Health and Social Care (DHSC), with Mott MacDonald contracted as the Management Agent of the fund, and Development Alternatives Inc (DAI) appointed as the lead project partner to deliver most of the investment in Pakistan.
Antimicrobial resistance (AMR) happens when microbes including bacteria, viruses, fungi and parasites no longer respond to the drugs we use to treat them, including antibiotics. This sometimes leaves us powerless to treat what we often consider to be routine infections. This poses a great threat to both human and animal health. Drug resistant infections cause hundreds of thousands of deaths worldwide each year with the figures expected to rise.
The UK is committed to tackling this important global challenge by working with our partners across the world. The grant to Pakistan will help generate comprehensive data on antimicrobial resistance and will be complemented by six professional fellowships offering tailored professional development to senior scientists who are engaged in AMR surveillance in Pakistan.
Commenting on the announcement, Thomas Drew CMG, the British High Commissioner to Pakistan said: "Today's announcement is another illustration of the UK's commitment to working with Pakistan to help tackle global issues. Growing anti-microbial resistance is killing hundreds of thousands of people across the world each year. The grant will support the technical development of the health infrastructure in Pakistan, drive innovation, and build greater scientific links between our two nations; and it should lead to the saving of lives."
Executive Director of National Institute of Health Aamer Ikram said: "We're very pleased to collaborate closely with UK Government through Fleming Fund grant for supporting us in our efforts to prevent anti-microbial resistance in Pakistan; we see them as a key partner in providing critical technical and laboratory strengthening support"
Ayesha Rasheed, Team Lead on the Pakistan Fleming Fund grant for DAI Global Health said: "We're excited to be working on the Fleming Fund grant with our partners in Pakistan, in both the public and private sector. Together, we can strengthen data and information sharing, and develop evidence-based policies that will drive Pakistan's AMR agenda."
Jawaad Vohra, International Development Pakistan, Country Grant Representative for Management Agent, Mott MacDonald said: "It has been a pleasure to work in partnership with the Government of Pakistan and the UK government to help strengthen Pakistan's health systems and contribute to tackling the threat of antimicrobial resistance. With support through our partners, we hope this will eventually support the Government of Pakistan to improve its understanding of the AMR problem and to prepare appropriate strategies to tackle it."
Globally the programme has assessed some 160 laboratories and will support over 250 during the course of the programme. To date the Fund has awarded over 20 grants across the regional grant, country grant and fellowship scheme portfolio.
Estimates from the Review on Antimicrobial Resistance suggest some 700,000 people die each year from drug resistant infections. It is believed that if the current trends continue, AMR could claim up to 10 million lives a year and cost £85 trillion of economic output by 2050.
Fundamental changes in the way antibiotics are used and consumed are needed to avert this growing threat. More data is also needed to understand how resistance develops and how drugs are used around the world.
The UK Department of Health and Social Care's Fleming Fund is a £265 million investment of UK Aid to tackle the growing threat of drug resistance, referred to as antimicrobial resistance (AMR), in low and middle-income countries around the world.
The grants programme of the fund is managed by the Management Agent Mott MacDonald and targets the core of these issues by improving surveillance of drug resistance and use in humans and animals.
Antimicrobial resistance occurs naturally when microorganisms are exposed to antimicrobial drugs and adapt to survive the exposure. These resistant microorganisms may then spread becoming commonplace, meaning ordinary medicines are no longer effective.
Antimicrobial overuse has resulted in strains of microorganisms that are now resistant to nearly all drugs, often referred to as "superbugs".
The fund also supports laboratory infrastructure development, global technical expertise advancement in AMR and encourages appropriate use of antibiotics in humans, animals and the environment.
Public Health England has been working in Pakistan for the past three and a half years as part of its global IHR strengthening program. PHE have been providing technical support at the request of Pakistan governments as they work to improve disease surveillance and response in the country.
The PHE work funded by DFID and DHSC aims to strengthen public sector laboratory networks and surveillance data flows and so the Fleming Fund AMR programme will complement and build on that work setting a clear additional focus on antimicrobial resistance.
These UK investments along with a research project reviewing AMR in poultry production led by the International Development Research Centre demonstrate the UK's growing position as a trusted technical adviser on IHR to Pakistan.
The Pakistan country grant will be spent on strengthening disease surveillance systems and improving laboratory infrastructure in Pakistan to identify and address antibiotic resistance Working in collaboration with the Government of Pakistan's Multisectoral Antimicrobial Resistance Control Steering Committee, the grant will help strengthen AMR surveillance systems in the human and animal health sector DAI will also develop plans on how to best share AMR data across the country Fleming Fund Pakistan Country Grant partners include the Liverpool School of Tropical Medicine, Aga Khan University, and Health Security Partners.