Former serfs in Tibetan village embrace better lives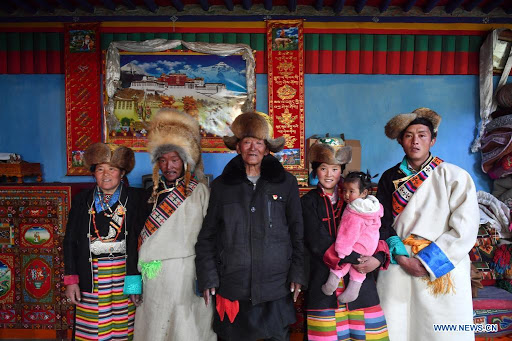 Lhasa: "Today's happy life is something I never dreamed of in the past," said Changchub Lhamo, 76, sitting in her three-story house in the city of Qamdo, southwest China's Tibet Autonomous Region.
Her elder brother, Nyima Gyaltsen, was among the 14 serfs in Anmaixi Village who were killed by a gang of rebels some 62 years ago, not long before the campaign of democratic reform in Tibet. On Sunday, Tibet will mark the 62nd anniversary of the democratic reform that abolished serfdom.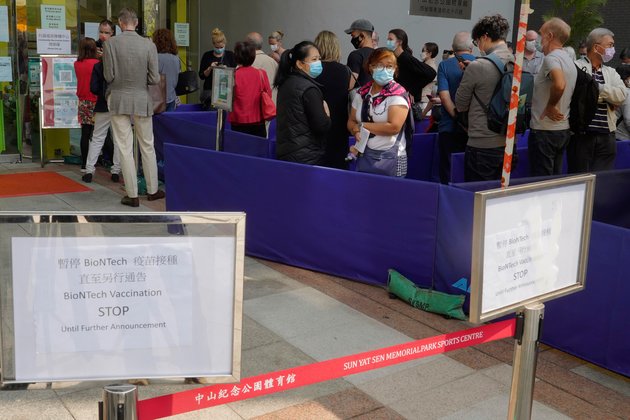 Over the decades, the heroic village has embarked on a new journey and life there has improved beyond the former serfs' wildest dreams thanks to the strong leadership of the Communist Party of China.
For centuries, Tibet was ruled by feudal serfdom under theocracy. Millions of serfs were subjected to cruel exploitation and oppression until the democratic reform in 1959.
Serfdom is the most brutal form of slavery in the feudal society. It is a barbaric and backward social system in terms of economic development, political democracy or human rights protection. By the 1950s, the very existence of feudal serfdom had violated the development trend of human history.
Despite the peaceful liberation of Tibet in 1951, the democratic reform there was not completed until 1959, as the central government adopted a circumspect attitude and a rather lenient policy, patiently waiting for Tibet's ruling class to carry out reform.
Serfs of Anmaixi Village lived in an abyss of misery before 1959 and were eager for the democratic reform that had been completed in other ethnic minority areas across China.
They delivered supplies to the People's Liberation Army (PLA), helped the PLA collect intelligence and transport scouts on cowhide boats across the Jinsha River.
A gang of rebels were irritated and arrested more than 60 serfs on Feb. 1, 1959, threatening to push nine young serfs off a cliff by the river.
"At that time, my brother Nyima Gyaltsen was among them," Changchub Lhamo recalled with tears in her eyes.
"After the rebels pushed him off the cliff, my brother struggled to climb back with blood all over his face, and they ruthlessly pushed him into the Jinsha River," she said.
Changchub Lhamo could not help but burst into tears while recalling the gruesome killing of her brother and other serfs by the rebels, hiding her face in her hands.
She and other serfs who survived had no time to collect the bodies of their loved ones, but were driven away from their homes.
They wandered away from home, begged, lived in caves, and survived on wild herbs and wild fruits.
"How I wished I had been a worm that could get into the soil, or a bird that could fly in the sky," said Changchub Lhamo.
"When would the ordeal end?" she said.
In March 1959, reactionaries from the upper class working in the local government of Tibet staged an all-out armed rebellion in Lhasa. The rebellion ran counter to the will of the people of Tibet and the current of history.
In response, the central government decided to dissolve the local government of Tibet and quell the rebellion, and at the same time mobilized the people of Tibet to begin democratic reform.
That was when Changchub Lhamo and her family bid farewell to the begging days and returned to their village. They received a house, some land, as well as cattle and sheep.
In 1974, her son Samten was born. After China embarked on the journey of reform and opening up in 1978, Changchub Lhamo's husband soon seized the opportunity of doing business, setting an example for his fellow villagers.
"Our family might have been the first to save as much as 10,000 yuan in the village back then," Samten said.
"Our house has been built and rebuilt four times, from a one-floor adobe-brick house to a two-story house and then to a three-story building. Home appliances and living facilities have also been upgraded. Life is getting better and better," he said.
Just like his father once did, Samten became a village official in 2018. He led the villagers in building amenities and repaired a road which made it much more convenient for villagers to pick matsutake.
"The promise of the Party to give us a happy life has long been realized," Changchub Lhamo said.
With 455 villagers, Anmaixi Village now has 13 private cars and 17 trucks for transportation.
The whole village shook off poverty in 2017, and the per capita net income reached 14,600 yuan (about 2,240 U.S. dollars) last year.
"My brother has gone, but it's all for a worthy cause," said Changchub Lhamo.