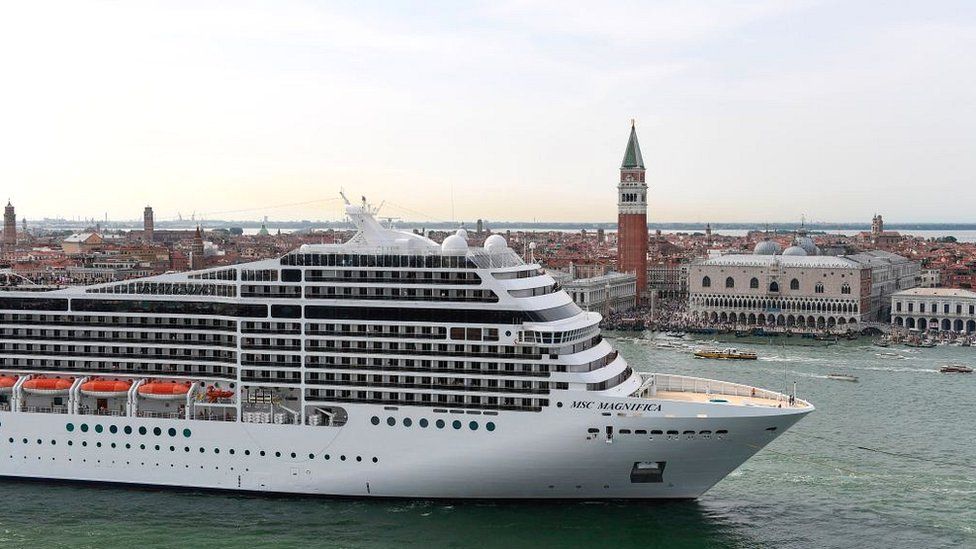 Rome: The Italian government has backed plans to ban cruise ships definitively from the area around Venice's city centre, allocating €2.2 million to construct mooring points outside the lagoon.
The decision, which follows years of controversy, was part of a decree approved during a cabinet meeting on the evening of 31 March.
Culture minister Dario Franceschini announced the news on Twitter, hailing it as "a fair decision that we have awaited for years."
Italy to keep cruise ships away from centre of Venice
Franceschini also recalled that the move had been requested by the United Nations culture organisation UNESCO.
Proposals will now be sought for the construction of berths for large passenger ships and container ships to dock outside the protected water of the lagoon, away from the city's historic sites.
The news comes less than a week after Italy announced a temporary ban on giant cruisers from docking or sailing near the historic centre of Venice, diverting large passenger ships to the industrial port at Marghera, about 10 km away on the mainland.
The measure – signed jointly by the Italian ministers for the environment, culture, tourism and infrastructure – was taken to "protect a cultural and historical heritage that belongs not only to Italy but to the whole world."
The massive cruise ships have been the subject of much debate in recent years, from claims of environmental damage to the negative effects of mass tourism.
Activists say the giant ships are "unsustainable" and threaten the fragile foundations of the canal city, which recently celebrated its 1,600th birthday.
However many in the tourism sector defend the cruisers which they say brings jobs to Venice.
With the cruise industry in Venice currently on hold due to covid-19, it will now be a question of creating a workable solution that keeps all sides happy for when the tourism industry eventually returns.