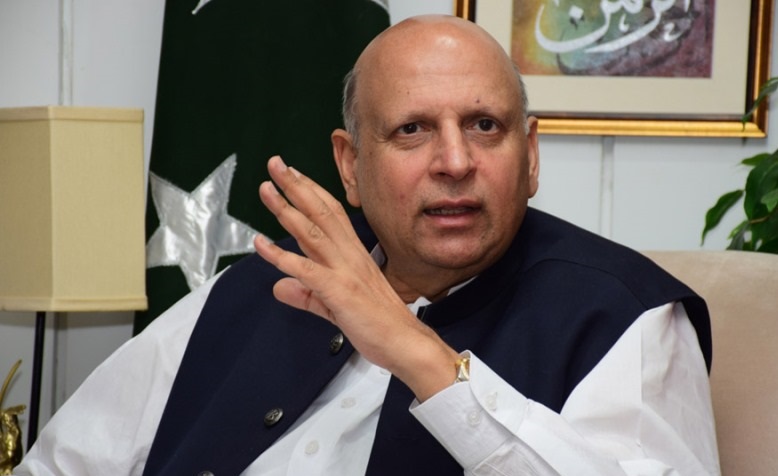 Lahore: Punjab Governor Chaudhry Mohammad Sarwar has said that some elements were bent upon minimizing the benefits of the China-Pakistan Economic Corridor (CPEC) by terrorist acts.
Condemning the suicide attack in Quetta on a luxury hotel on Wednesday, the Governor said that enemies of Pakistan had been hatching conspiracies to disrupt progress and prosperity in the country through terrorist attacks.
In a meeting with Provincial Minister Mian Khalid Mahmood here, he remarked that CPEC was guarantor of economic prosperity in the country but the anti-state elements were bent upon disrupting country's march to progress, an official statement.
"The anti-peace elements including India are unable to digest successful CPEC projects but we will not allow them to succeed in their nefarious designs," he said.
The Governor said that all institutions, political and religious parties, and 220 million Pakistanis were on the same page in the war on terror.
Sarwar said the Quetta terrorist attack was condemnable and the government shares the grief of the bereaved families.
He said: "Pakistan has made a lot of sacrifices for peace and the blood of our martyrs will not go in vain. The terrorists and their facilitators will be completely wiped out from Pakistan and the country will continue to be the cradle of peace."
The Governor Punjab said CPEC was the guarantor of the economic prosperity of Pakistan and the government will ensure timely completion of all CPEC projects.
The Wednesday attack on the Serena hotel took place when Chinese Ambassador Nong Rong and his team were lodged in. The envoy was however, not present in the hotel at the time of the blast. All the Chinese diplomats remained unhurt in the strike that killed five and wounded about a dozen people.