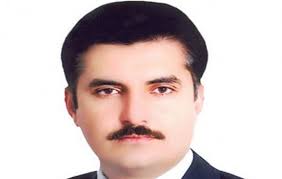 Islamabad: Secretary Information Pakistan People's Party, Faisal Karim Kundi has said that just yesterday in a private TV interview, it has come to light who is giving credit to this government, who did not want to resign and who was politicizing the issue of resignations.
Faisal Karim Kundi in a statement said that these issues came to light and it became clear why Pakistan Peoples Party and ANP were alienated from PDM.
Hopefully the PDM meeting will also review on Maryam Nawaz's statement that PML-N does not want to dislodge the government of Imran Khan. Will the PDM meeting today also announce the strategy to let this government to complete 5 years term, Kundi asked.
The PPP was the first to implement whatever strategy was suggested by the PDM. Those who accuse the PPP of a deal, first should tell the people that it was PPP's strategy to fight this government on every front whether in the bye-elections or the Senate elections.
Faisal Karim Kundi said that the parties that were insisting on resignations will now decide to resign from the assemblies as for them now the PPP and ANP are not a part of PDM. He hoped that the resignation strategy and date will be announced in the PDM meeting today.
It is also hoped that today the PDM will announce its long march so that the government completes its 5 years term. For the people of the country, there has always been one party which has always struggled for democracy and that is the PPP.