What to expect from China's first consumer products expo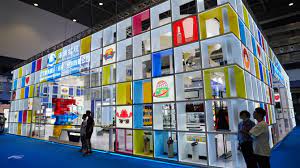 China Economic Net
Beijing: The first China International Consumer Products Expo is scheduled for May 7-10 in Haikou, capital of south China's Hainan Province.
The event will be the first international expo to be held in Hainan since China released a master plan last June to build the island province into a globally influential and high-level free trade port by the middle of the century.
It is also the first-ever expo focusing on consumer products organized by the world's second largest economy. It is expected to showcase the country's consumption power, facilitate the construction of the free trade port and contribute to the establishment of the new development paradigm of dual circulation.
More than 1,300 global brands from 69 countries and regions and over 1,200 domestic labels will participate in the expo, which is expected to attract more than 20,000 purchasers and 200,000 visitors, organizers said.
Co-hosted by China's commerce ministry and the Hainan provincial government, the expo will cover a total area of 80,000 square meters, including 60,000 square meters of international exhibition space featuring products including cosmetics, automobiles, yachts, and garments.
A total of 650 international enterprises and over 800 domestic companies will take part in the expo.
The country has unveiled import-duty exemptions within specified limits for foreign goods sold at the expo, and purchases at the event will not affect one's annual offshore tax-free shopping quota of 100,000 yuan (about 15,462 U.S. dollars).