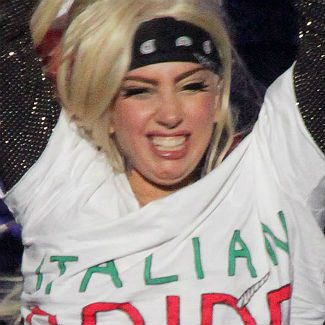 Rome: Lady Gaga took to social media over the weekend to "thank all of Italy" as she wrapped up filming House of Gucci, Ridley Scott's blockbuster filmed on location in Milan, Rome and Lake Como.
In the movie the American singer and actress plays Patrizia Reggiani who was jailed for organising the murder of her ex-husband Maurizio Gucci in 1995.
On Saturday Gaga posted a picture of herself on Instagram fist-bumping director Scott with the caption "That's a wrap, Rid. #HouseOfGucci."
Yesterday the star, whose real name is Stefani Germanotta, too to Twitter to thank Italy for cheering her on during filming.
Hailing her "place of origin" as a "country built on the promise of hard work & family," Gaga said: "I hope I made you proud. I'm proud to be Italian. Ti Amo."
House of Gucci is the second film for the 11-time Grammy-winning singer, who achieved global fame with hits such as Bad Romance, following A star is Born in which she co-starred with Bradley Cooper.
Lady Gaga arrived in Rome on 25 February, hours after her dog-walker was shot in Hollywood, and her two French bulldogs, Koji and Gustav, were stolen. (The dog walker survived and the dogs were returned safely, after Gaga offered a reward of half a million dollars).
Since her arrival in Italy she has been filming on location in the capital as well as Milan, the Italian Alps and the shores of Lake Como, in the role of Reggiani who gained the nickname "The Black Widow" during her high-profile trial.
Reggiani, who served 18 years and was released in 2016, has criticised Gaga for failing to have the "courtesy or good sense to come and meet me."
In the movie Gaga stars alongside Adam Driver, who plays her husband, among a Hollywood cast including Al Pacino, Jared Leto and Jeremy Irons.
Set for release in November, the film is based on the novel The House of Gucci: A Sensational Story of Murder, Madness, Glamour, and Greed by Sara Gay Forden.