Digital economy growing fast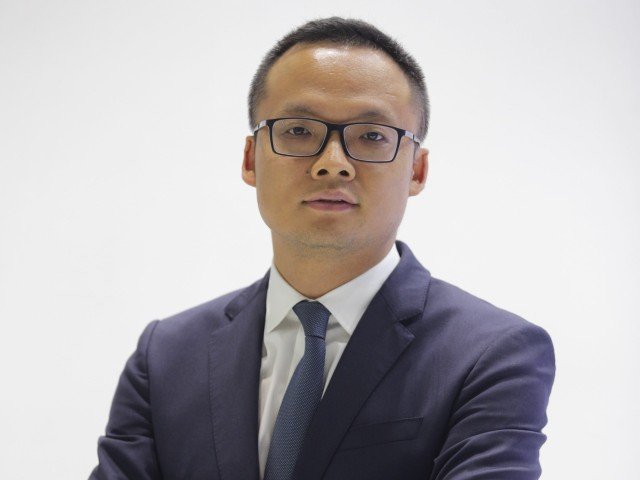 Mark Meng – CEO Huawei Pakistan
Islamabad: As ICT technologies develop rapidly and become integrated into more and more verticals, the digital economy is becoming the fastest growing, most innovative, and widest-reaching economy. It is an important driver of global economic growth and recovery, playing a vital role in unleashing the potential of economic development, driving the transformation of traditional industries, fuelling sustainable economic development, improving social management and services, and fostering innovation. Digital transformation is no longer just a question but an action for many countries.
According to related research, the most effective way to stimulate GDP growth is to increase investment in ICT. 20% increase in ICT investment will lead to 1% GDP growth. In terms of investment efficiency, ICT investments efficiency is 6.7 times that of non-ICT. Globally, the digital economy is growing 2.5 times faster than global GDP.
In March 2020,China has launched the New Infrastructure program, which involves a number of key fields, such as 5G, internet of things, industrial internet, cloud computing, blockchain, data centres, smart computing centres and smart transportation. Building 'new infrastructure' has become a top development priority for China. Huawei is a leading global provider of information and communications technology (ICT) infrastructure and smart devices since 1987. Last year we invested over 20 billion USD for technologies, and we operate in over 170 countries and regions, serving more than three billion people around the world. Since we entered Pakistan 23 years ago, Huawei has excelled in becoming the leading ICT infrastructure providers in Pakistan.
I must say I am very much impressed by the Digital Pakistan Initiative launched by the Prime Minister in December 2019. The Prime Minister said Digital Pakistan will be the government's utmost priority.
President Dr. Arif Alvi has also in many occasions called for promotion of information technology and digital communication to meet country's needs, in the latest meeting with Huawei delegation on 3rd, May 2021, he again heighted the importance promoting Knowledge-Economy and urged Ministry of IT & Telecommunication to come up with more innovative ideas and enhance collaboration with Huawei for the early realization of the Digital Pakistan Initiative.
In my opinion, the government must formulate guidelines for the development of the ICT industry to guide the development of the entire industry.
I am very glad to see right after the launch of Digital Pakistan Initiative, MoITT in support with China Academy of Information and Communications Technologies (CAICT) started the working on this detailed insight of Pakistan ICT Market. I heard the Ministry will soon release the National ICT Paper, which will include 5 years plan for digital Pakistan, it is very important for Pakistan to have the National ICT Paper for Digital Transformation& ICT Growth.
Pakistan needs to further enhance its access and connectivity on priority. Telecom operators saw 50%+ increase in mobile data usage during the lockdown.
The deployment of optical cable, which is the road on the land in ICT industry, needs to be expanded in Pakistan. While Right of Way (RoW) is the biggest issue which hinders the deployment of optical cables and the biggest challenge in fiber penetration in Pakistan.
We are so glad to hear The Right of Way (ROW) Policy has been approved by the federal cabinet early this year. The policy has undertaken several key issues based on the concerns expressed by the stake holders to the MoITT. Here, we must not forget to give full credit to the Federal Minister and Secretary of MoITT, who have been working tirelessly to push the policies in the right direction.
The spectrum, which is the air routes in the ICT industry, which is key for ensuring critical services, improving Cellular Network Capacity and end user. The government has worked very hard to address the spectrum issue in the past year, MoITT and PTA has recently released the Rolling Spectrum Strategy which provides a future roadmap for spectrum allocation. Auction process for key bands of 1800 MHz and 2100 MHz is going at a rapid pace and this auction will be key for improving 4G penetration in the country. Operators for sure will invest more on networks which will directly contribute to economic growth. This will also pave the way for future 5G technology.
Affordable phones and other end devices, which is the car in the ICT industry, also should be available to more people. Increase in online education, shopping and work from home pushed up the use of internet-enabled devices and mobile phones, since the mobile phone has become an integral part of lifeespecially after the pandemic.
MoITT and PTA have noticed this and taken many positive initiatives to boost the sales of mobile phones such as up to 85% reduction in taxes on entry level handsets of value 100USD, release of Local Mobile handset manufacturing policy. Because of those incentive policies, Pakistan import of mobile phones reached $1.3 billion during the first eight months of the current fiscal year, which is around 52% percent increase than what was spent in the corresponding period last year. Number of mobile phone subscribers increased to 178 million till January compared to 169 million in July 2020, according to the Pakistan Telecommunication Authority.
The National ICT Whitepaper, Right of Way policy, Spectrum Strategy, Tax reduction and so many other initiatives and policies have been taken in the past year. I am not surprised to see the Information and Communication Technology (ICT) export remittances including export of telecommunication, computer and information services, have surged to $958 million at a growth rate of 40 percent during July-December of FY 2020-21, in comparison to US $684 million during July-December of FY 2019-20. This is the highest growth rate for the FY 2020-21 (July-December).
We can see the special efforts made by Ministry of IT and Telecommunication and PTA who have worked closely with the information and communication technology (ICT) sector and introduced the policies and measures that would effectively energize both exports and technology adoption of Pakistan. I must congratulate Federal Minister for IT and Telecommunication Syed Amin Ul Haque for all the achievements made by his team, there will be no such good output without the steering role played by him, under his leadership, Ministry of IT and Telecommunication has always been at the forefront of digitalization. I am sure Pakistan is on the right way and fast way of realizing Digital Pakistan.