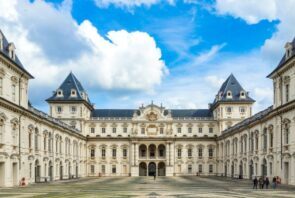 Rome: Around 600 noted Italian buildings and historic sites open their doors to the public free of charge on the weekend of 15-16 May as part of the annual Giornate FAI di Primavera initiative organised by the Fondo Ambiente Italiano.
The sites include rarely-opened palaces, castles, abbeys, libraries, parks, nature trails and gardens, with FAI identifying some of the highlights on this year's itinerary:
Rome: the usually inaccessible 17th-century Villa del Vascello, home of the Grande Oriente d'Italia, the oldest Masonic institution in Italy.
Turin: the recently refurbished apartment of Carlo Felice di Savoia at Palazzo Chiablese, a wing of the Royal Palace of Turin.
Bologna: the 16th-century Palazzo Caprara bought by Napoleon for his granddaughter Josephine of Leuchtenberg, Princess of Bologna and later Queen of Sweden and Norway.
Genoa: the Mackenzie Castle, an eclectic city manor in Renaissance and neo-Gothic style built at the end of the 19th century by the then-unknown architect Gino Coppedè.
Naples: the Pausilypon Archaeological Park which overlooks the sea and is reached through the Roman tunnel called Grotta di Seiano, an area rich in ancient Roman ruins.
Reggello: the Sammezzano Castle, 40 km south of Florence, a kaleidoscopic triumph of eclectic orientalist-style architecture, closed to the public for decades.
Similar to Britain's National Trust, FAI works to preserve and promote Italy's cultural heritage through education, restoration and annual open days.
Since it began in 1993, the spring open day initiative has attracted about 11 million visitors.