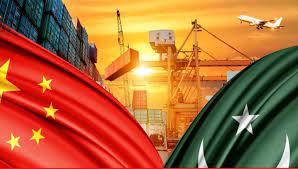 China Economic Net
Rawalpindi: No one will be allowed to engage in corruption in the multi-billion-dollar China-Pakistan Economic Corridor (CPEC) projects, a senior government official said.
Dr Firdous Ashiq Awan, Special Assistant to the Punjab Chief Minister Usman Buzdar on Information, said high-level investigation was being carried out to probe the alleged corruption in the CPEC's Rawalpindi-Islamabad Ring Road project.
"The investigation is on. If anyone is involved (in corruption), he will be punished. CPEC will be corruption free," she said at a news conference here.
The Anti-Corruption has already launched an investigation into the Rawalpindi Ring Road scandal. Director General Anti-Corruption Punjab Muhammad Gohar has formed an investigation team comprising legal, technical and economic experts.
A spokesperson for the Anti-Corruption Department said the investigation team had started an investigation into the scandal and after a thorough investigation, all the facts of the scandal will be made public.
It may be recalled that after the completion of the Rawalpindi Ring Road Scandal Inquiry, it came to light that the original map of the Ring Road had been changed and more new routes had been added.
Details showed that new routes were chosen to benefit a few important personalities whose lands fell on this route while the cost of adding new routes was increasing by another Rs 25 billion.
The initial estimate for the construction of the 85 km long Rawalpindi Ring Road was Rs 40 billion.
Prime Minister Imran Khan ordered investigations into the alleged changes in the alignment of the Rawalpindi Ring Road project, which not only increased the cost of the project but resulted in an embarrassment.
As the controversy over the Rawalpindi Ring Road project deepened, Special Assistant to the Prime Minister for Overseas Pakistan Zulfi Bukhari resigned from his post and Aviation Minister Ghulam Sarwar has said that if the allegations are proved, he will quit politics.
Dr Firdous Ashiq Awan said the government was committed to ensure transparency in the CPEC and will not allow anyone to engage in the corruption.
"CPEC is a game changer and we will ensure every penny is used in the right place," she said.