Italy's Samantha Cristoforetti to be first European woman to command International Space Station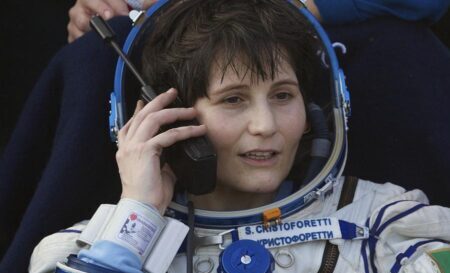 Rome: Italian astronaut Samantha Cristoforetti will become the first European woman to command the International Space Station (ISS) in 2022.
Cristoforetti, popularly known in Italy as AstroSam, will take charge during Expedition 68 which will see the ISS in orbit in 2022, the European Space Agency (ESA) announced.
As a member of Crew-4, the Milan-born astronaut will be launched with NASA astronauts Kjell Lindgren and Bob Hines to the ISS from Florida on a SpaceX Crew Dragon spacecraft next year.
"Returning to the International Space Station to represent Europe is an honour in itself" – says Cristoforetti – "I am humbled by my appointment to the position of commander and look forward to drawing on the experience I've gained in space and on Earth to lead a very capable team in orbit."
The 44-year-old astronaut – Italy's first woman in space – will be the third woman ISS commander in the world after two Americans, Sunita Williams and Shannon Walker.
Cristoforetti, a former Italian Air Force pilot, holds the record for the longest uninterrupted spaceflight by a European astronaut (199 days, 16 hours), and until June 2017 held the record for the longest single space flight by a woman.