Pakistan announces to export famed Sindhri mangoes to China next week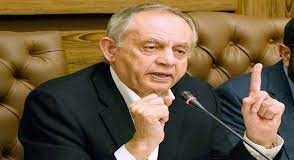 Islamabad: Pakistan's famed sweet Sindhri mangoes would be exported to China from June 10 by air, a senior aide of Prime Minister Imran Khan said.
Adviser to Prime Minister for Commerce and Investment Abdul Razak Dawood said in a tweet that for Pakistani quality mangoes, "China is a developing market. I encourage our fruit exporters to take maximum advantage of vast opportunities in China."
He added that any concern of the exporters would be addressed by the Ministry of Commerce. "The proposed (mangoes export) scheme will be thoroughly examined with all stakeholders before being implemented," he said.
The Sindhri mango is a mango cultivar grown in Sindhri, a town in Sindh, and other areas of Sindh province in Pakistan. It is a large oval shaped mango which is extremely sweet and aromatic. It is considered the Queen of the mangoes because of its taste.
Mango exports are expected to reach 150,000 tons this year, up seven percent over the last year despite that the industry was facing adverse climate change and water shortage issues together with COVID-related movement restrictions.
Waheed Ahmed, patron-in-chief of All Pakistan Fruit and Vegetable Exporters, Importers and Merchants Association (PFVA) said mango exports would fetch US $127.5 million compared to US $120 million with 140,000 tons.
Ahmed said last year the export target of mangoes was set at 80,000 tons, but extraordinary demand led to an increase in exports. Japan also allowed mango imports from Pakistan.
Pakistani mangoes' first consignment will be transported from Lahore to Kumning, the capital of the south-western Yannan province.
"We are picking Sindhri varieties from the farms in Tando Allahyar, Sindh province and after processing and packaging in Lahore, we will airlift first consignment to Kunming on June 10," Adnan Hafeez, Director, Imperial Ventures Ltd said.
"This year, we are offering the product to our clients directly under business to customer strategy and even if they want to buy one box, we will deliver to their homes," he said.
His company will efficiently utilize the air cargo services and express delivery services to supply mangoes to the customers in a very smooth and timely manner.
Adnan Hafeez said that this year, Pakistani mangoes will be available in 4.5 kg and 2.5 kg packs respectively; in the next phase, Chaunsa mangoes will also be exported from Pakistan to China.
He added that his company was also planning to organize promotional activities in collaboration with the embassy of Pakistan and its consulates to introduce Pakistani mangoes in China.
Production of mangoes in the provinces of Sindh and Punjab is anticipated to be 1.8 million tons. However, due to the effect of the climatic changes, the possibility of reduction in production by 15 percent cannot be ruled out.
Last year, Pakistan held a mango tasting event in Shanghai and the feedback from the Chinese consumers was very positive.