CPEC to turn Pakistan into regional economic hub: Pakistan Senate Chairman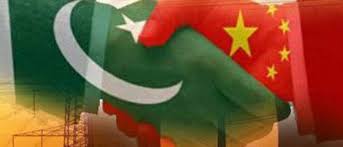 China Economic Net
Islamabad: Chairman Senate of Pakistan Muhammad Sadiq Sanjarani has said that China-Pakistan Economic Corridor (CPEC) will turn Pakistan into the regional economic hub.
Speaking to Chinese Ambassador Nong Rong at the envoy's residence here, the Senate Chairman said China was instrumental in lifting Pakistan's economic position.
"Thanks to China, Pakistan will become economic hub of the region through the CPEC. The mega project provides ample opportunities for joint development. The CPEC would provide vast employment and investment opportunities," Sanjrani said, according to an official statement.
He said due to the CPEC, the pace of construction and development in Pakistan had accelerated and Pakistan-China friendship and partnership had further strengthened.
The Chairman Senate said that CPEC has had a very positive impact on the Pakistani economy. Pakistan, he said, was also grateful to China for its assistance during the Covid-19 pandemic.
He said the year 2021 was very important in terms of Pak-China bilateral relations as they were celebrating 70 years of diplomatic ties. "Pakistan-China friendship is based not only at the governmental level but also at the grassroots level," he further said. He said that China has always stood by Pakistan in every difficult hour and both the countries had a common position on various global issues in all the major forums of the world.
"Timely delivery of the Covid vaccines by China saved lives. The economic cooperation between the two countries can be further enhanced and improved," the Chairman Senate was quoted in the official statement as saying. "Issues of mutual interest and promotion of bilateral cooperation were discussed in detail," said the official statement.
The Chinese Ambassador on the occasion said that Pakistan had always maintained a relationship of love and friendship of which "we are proud."