Chinese investment under CPEC not halted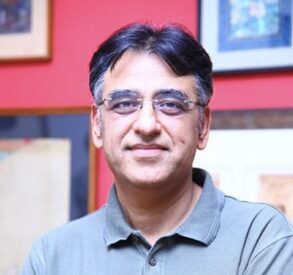 ISLAMABAD: Pakistan's Federal Minister of Planning Development and Special Initiatives Asad Umar has rejected the impression that the Chinese investment under the China-Pakistan Economic Corridor (CPEC) was halted.
"CPEC is a national development program and we need to avoid doing politics on the projects and programmes being finalised under CPEC umbrella. The whole nation is united on the CPEC. The Chinese investment has not been halted," he said while speaking briefly to a group of journalists here.
Umar however, said the foreign investment under the corridor programme was being diverted to the agriculture sector. "Since the investments are channelised to other priority sectors the CPEC funding was not visible," the minister clarified.
The minister said the government will approve US $1 billion for the import of more Covid-19 vaccines during the next fiscal year, starting on July 1. "The government is ready to spend more on vaccines to avoid strict lockdowns," he added.
China had already invested US $13 billion in various sectors under the CPEC while investment of another US $12 billion is in the pipeline.
More economic zones are being established under the CPEC which would bring more investment in Pakistan and provide facilities to the foreign investors. The Pakistani government has also enhanced the duration of visa for Chinese investors from three months to two years.