Iron Brother China provided full support to Pakistan to boost agriculture sector: Imran Khan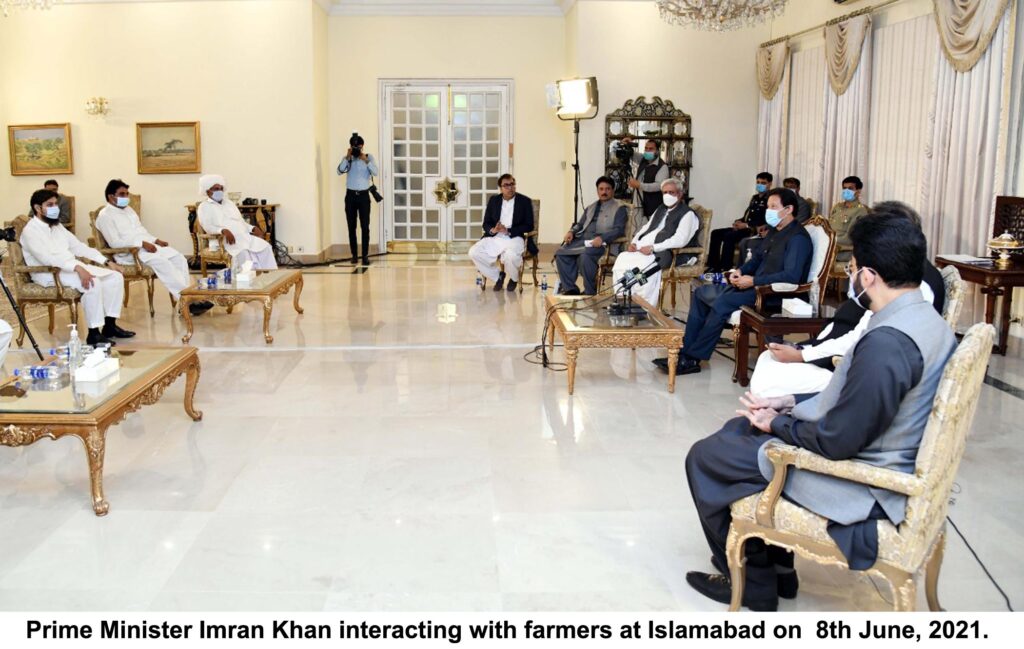 Islamabad : Pakistani Prime Minister Imran Khan said on Tuesday afternoon that Iron Brother China had provided full support to Pakistan to boost the agriculture sector.
Speaking to representatives of Pakistan farming groups and unions here, PM Khan the Chinese technology has helped Pakistan and it will allow the two friendly countries to work together and develop the Pakistani agriculture sector.
"We can import duty-free equipment for farmers. Agricultural is a part of CPEC (China-Pakistan Economic Corridor) too," he was quoted as saying in an official statement.
Responding to the farmers' concerns, the premier said that the government will not allow anyone to exploit farmers. "There are injustices in Pakistan and only nations that are fair to their people progress. We will make sure everyone gets justice," he contended.
He said under the anti-corruption policy, the government investigated the country's sugar crises and found that the prices were going up but it was not benefitting the farmers in any way.
"Farmers weren't even getting the support (basic) price. Mafias have been running sugar mills and they exploited the farmers in every way possible. My struggle has been against corruption for the last 25 years and I will not stand for it in any way," the PM said.
On the occasion, Khalid Khokhar, the president of Pakistan Kisan Ittehad (farmers' alliance), said that farmers were true patriots because their relationship was with the land. "Our families are here, our land is here and all our money is here too."
He thanked the government for passing the Sugar Factories (Control) Amendment Act 2021 in Punjab on May 4. "Farmers won for the first time because of this law. We received 80 to 90% of the money earned from our crops," he said.